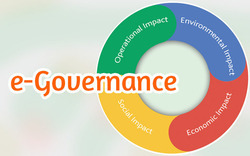 We assist the government establishments ranging eGovernance consultancy solutions and offer them with system modules that play the imperative roles in satisfying public and social responsibilities, corporate concerns, and legislative requirements.
Our vast exposure to eGovernance settings is of significant worth in providing immaculate base for swift processes and deploying eminent operational environment in the Public sector organizations. We have integrated great facilities and performance utilities in eGovernance framework to help organizations get the eminent platform to operate and communicate within and beyond the departmental array.
In this line our services include policy analysis and implementation, threat and vulnerability assessments, emergency/crisis management planning, business continuity, and relevant training programs.
In the process of eGovernance Consultancy we design the most compliant set of solutions after deciphering and interpreting the varied needs of the organization, to fabricate it well with the consultancy baseline and aim at most value-defining deliverables for developing a robust system.
We have a dynamic, multidisciplinary and close-knitted team, combining leading members of our firm specializing in eGovernance consultancy, business process re-engineering, technology advisory and implementation and with extensive expertise and experience of consulting government setting.
Our ever-leveraging competencies in producing end-to-end consulting in big organizational setups, enterprise solution mapping and implementation, security and other niche and factorized solutions helps us to maintain the standards of our solutions in any infrastructural capacity, industrial proposition and work environment.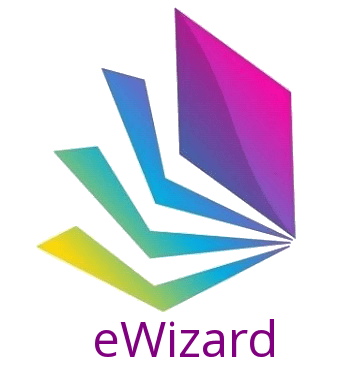 E-Wizard :In the area of Procurement for all Government/Private organizations, a unique value proposition is offered here as e-Wizard, a complete end to end offering for organisations to move from manual or offline procurement to e-Procurement, online solution offering.E-Wizard is an Internet based application for web enabled procuring, designed and developed to bring automation in the procurement of goods and services through various types of tender which includes Single Tender, Two-Bid Tender, Three Bid Tender, QCBS Tender, Global Tender pretender management, post tender management, Tender-cum-reverse auction and Tender cum Forward auction etc. features.
e-Wizard is fully designed and developed in India, governed by ISO 9001 and 27001 standards and the Open Web Application Security (OWASP) Top 10 critical web application security flaws, you can be sure that we have verifiable processes in place that meet demanding National and International standards.The System is certified by STQC, Ministry of Information Technology, Govt. of India to compliance ofCVC guidelines, GFR 2017 and IT Act 2000 (and its amendment 2008).
Our innovative technology provides organisations with a powerful and robust solution, which removes the huge administrative burden associated with producing and disseminating Bid, Tender and Procurement requests, the management and evaluation of submissions and the management of your supplier base. We are committed to ensuring that the eProcurement platform remains "Best of Breed" in an ever changing procurement landscape.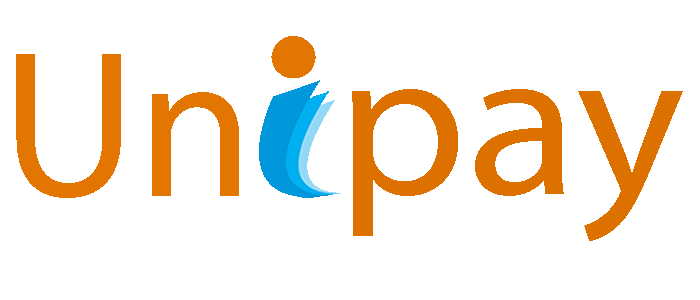 e-Unipay is an e-commerce payment system.Our e-Payment gateway authorizes credit card or direct payments processing for e-businesses, online retailers etc. and also facilitates a payment transaction by the transfer of information between a payment portal (such as a website, mobile phone etc.) and the front end processor.
Unipay has large range of payment options

Cards, Netbanking and wallets Visa, Master, Amex, Diners, Maestro, RuPay. 45+ Netbanking. PayUmoney& 6+ Wallets.
International cards acceptance

Accept any non-India issued card. Activation of International acceptance within 48 hours.
Multi-currency gateway

13 currencies including USD, GBP, EUR etc. when you want your customer to be billed in their own currency.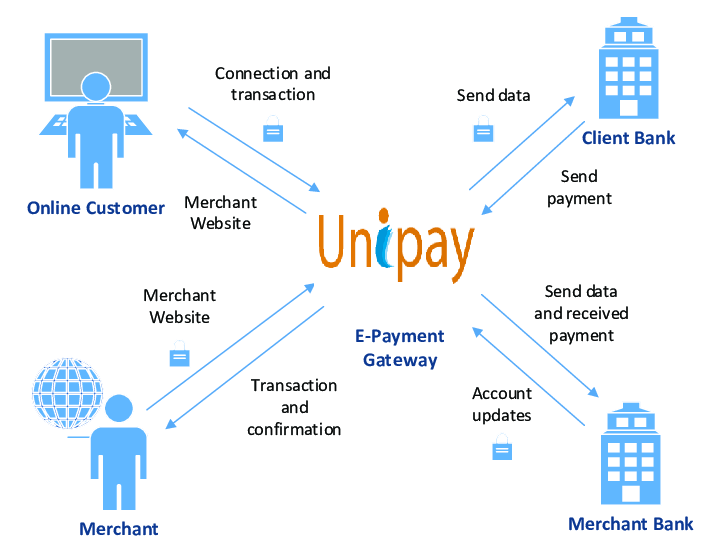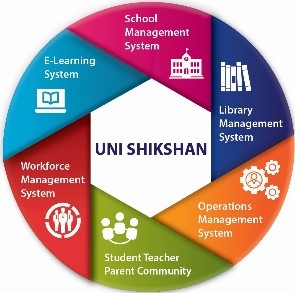 UNISHIKSHAN - Advanced School Management System is a mobile and web based solution that ensures proper implementation of the Right to Education Act.through real time monitoring of the SarvaShikshaAbhiyan (SSA) and RashtriyaMadhyamikShikshaAbhiyan (RMSA) Schemes.
The system uses advanced technologies such as geo fencing, biometric analysis, data analytics etc. to provide some great features that make implementation of the Right to Education Act. very effective. This system has been designed to provide seamless integration right from the school level to the state level. The mobile application has been designed in such a way that the application will not work outside a designated school, which ensures that data is authentic, and there is no scope for falsification of data.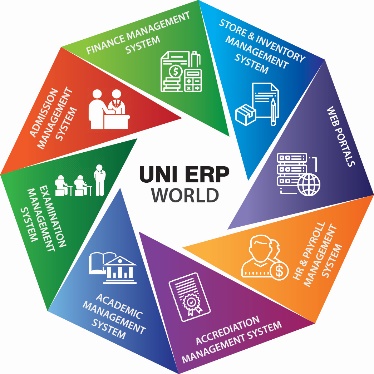 UNIERPWORLD – University Management System is one of its kind enterprise solution that associates users in their social context and allows them (administrative, faculty and students) to interact with each other. It enhances their productivity several times by providing right business tools. It is several steps ahead of conventional ERP.
A system that works right out of box: Several steps ahead of conventional process oriented ERPs, works as Enterprise 2.0 platform
No Hardware / No Maintenance: The solution will be provided on Cloud Servers with highest level of security.
Covers everything / Uses Best Practices
Brings delight to users
Complete audit trail and error tracing
Alerts are generated to users' peers / superiors and sub-ordinates based on the user's social context.